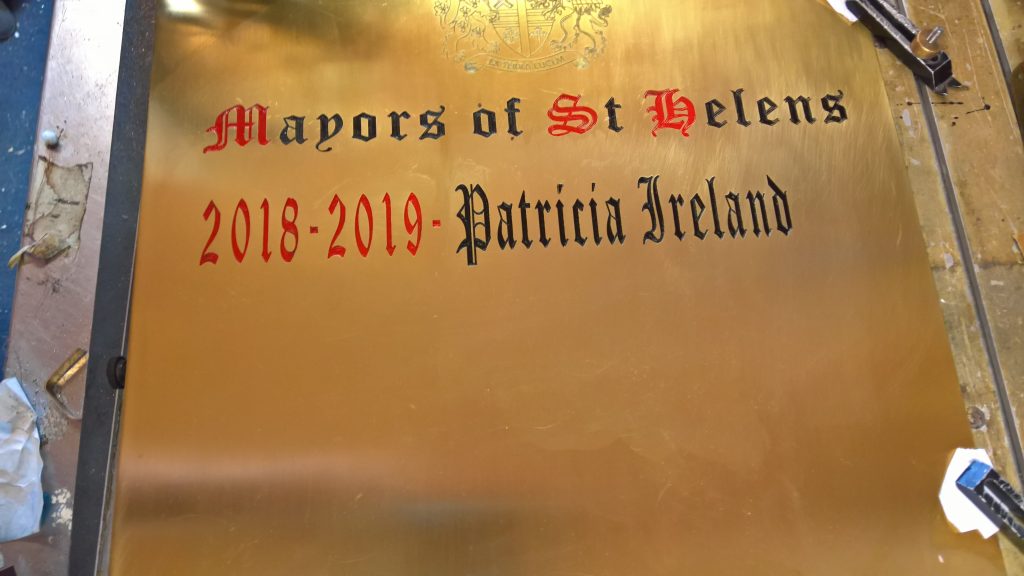 Heraldic Engraving is often requested by customers with a need to match existing engraved items or, often in the Film/TV sector, to create a piece in keeping with tradition.
As you will see from our selected samples a high standard of detail can be achieved.
Please use the Enquiry Button to provide your requirements and we will be happy to project relevant costs for you.